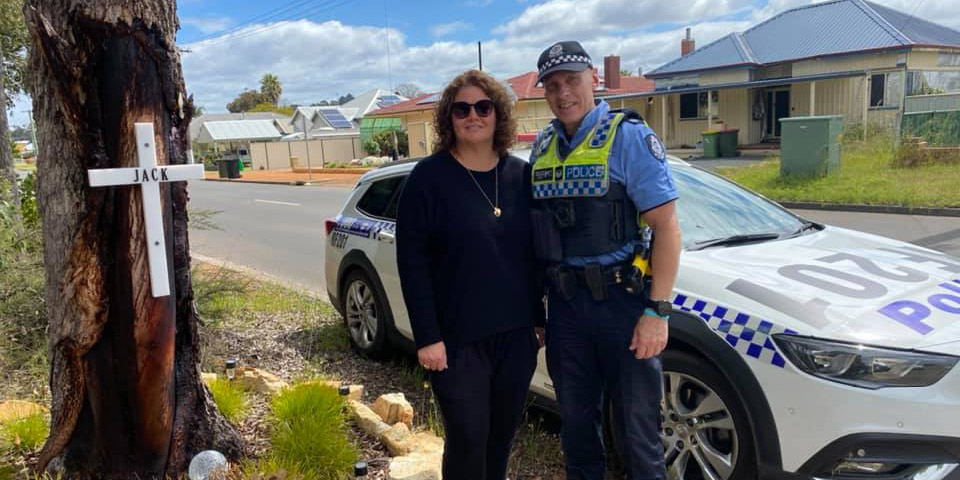 Humbling to share our story
Today we met with Senior Constable Mike Smith from Bridgetown.
I first met Mike at the OIC Conference in Bunbury last month where he talked to me about a Mystery Tour of Life, he has been involved in over the past several years in Bridgetown. The program is attended by Year 10 students and is based around Road Trauma and how simple measures can prevent such horrific outcomes.
I'm so humbled, yet incredibly emotional to have been asked to share Jack's story and our journey of Road Trauma next Monday in the hope of saving young lives on our roads.
On Monday I was a Guest speaker at The Mystery Tour of Life annual event for the Year 10 students at Bridgetown High School & Boyup Brook District High School. A day that I could not have gotten through without the support of my cousin Michelle, who is by my side for everything.
I was fortunate enough to have had many phone conversations with Senior Constable Mike Smith in the lead up to the day and we were so grateful he came to Collie to meet with us the week before so he could prepare us for what we could expect on the day.
Support centre open Monday by appointment only (except public holidays), Tues 12 - 4pm, Wed & Thurs 10am - 3pm
Unit 10, 13 Forrest Street, Collie
Phone support available Tuesday - Thursday 11am - 3pm on 0480 302 695