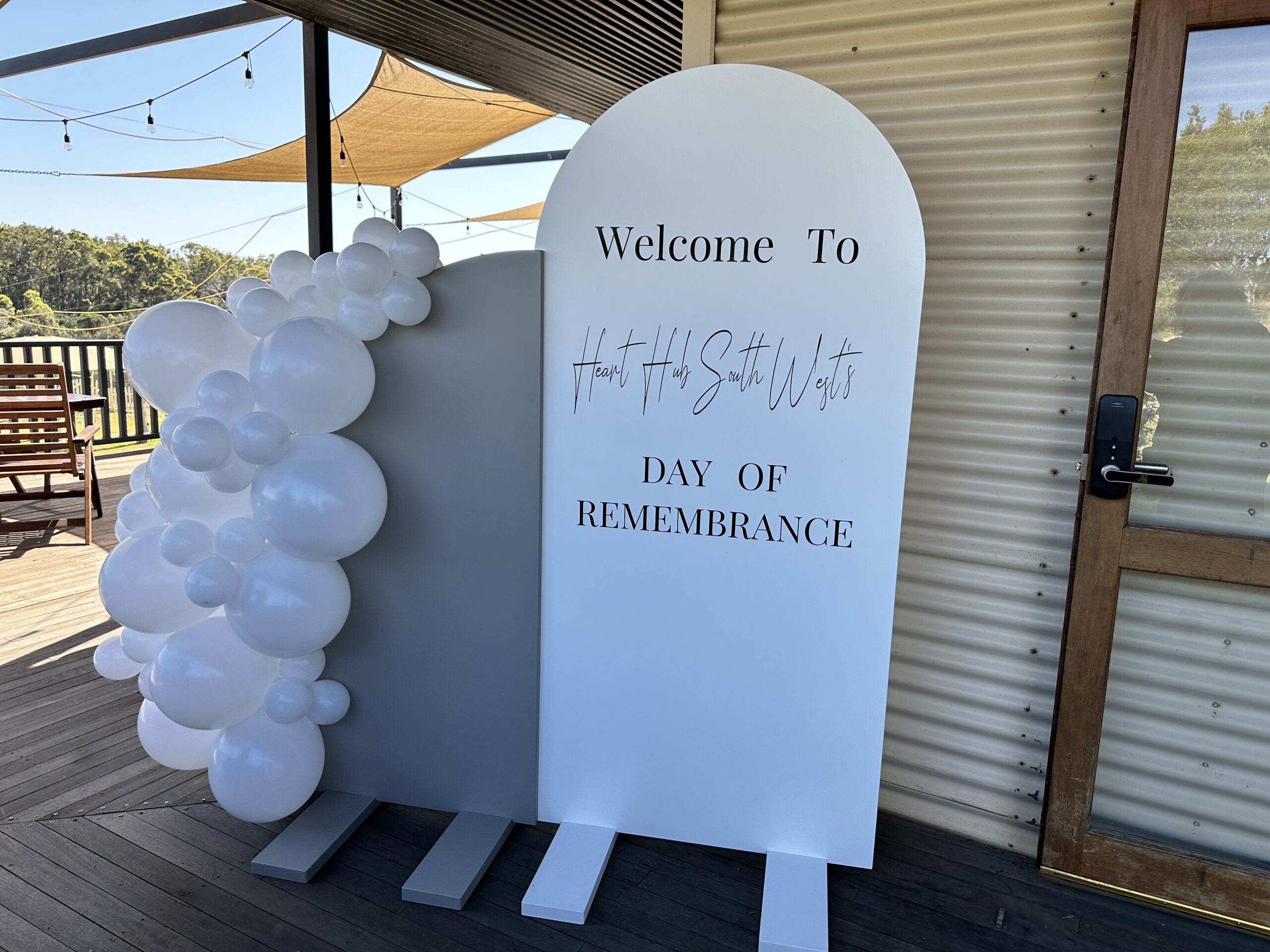 Today our hearts came together in what was a beautiful and gentle morning reflecting and honouring our loved ones who are no longer with us.
We extend our hearts to our beautiful Heart Hub families who attended, and to the South West Police and Collie Ambulance Officers.
Today was also a day to acknowledge the unwavering commitment of the Western Australia Police Force, first responders, and the emergency services who are dedicated to serving our community.
Special thank you to Natalie Cook for her invaluable part in facilitating our very first Day of Remembrance. Nat, your empathy, kindness, and support is so greatly appreciated, and we thank you from the bottom of our hearts.
To District Superintendent Geoff Stewart and Christine Keep, thank you both for your touching words. You have both been involved in Heart Hub since the beginning and we are so appreciative of your continual love and support.
To our generous sponsors who made the day possible, thank you so very much.
To Daneka from Made by Missy, thank you for making our beautiful candles. You and your family hold a very special place in my family's heart, and we are so grateful you were a part of giving our families something beautiful to take home.
Today was one of the most memorable days for us at Heart Hub. It's on days like this we sit and reflect on the community and connection we are building. A community of people bravely sharing their grief, love and understanding with one another.
To our incredible, courageous Heart Hub Families, may you always feel the warm embrace of our hearts around yours
Support centre open Monday by appointment only (except public holidays), Tues 12 - 4pm, Wed & Thurs 10am - 3pm
Unit 10, 13 Forrest Street, Collie
Phone support available Tuesday - Thursday 11am - 3pm on 0480 302 695